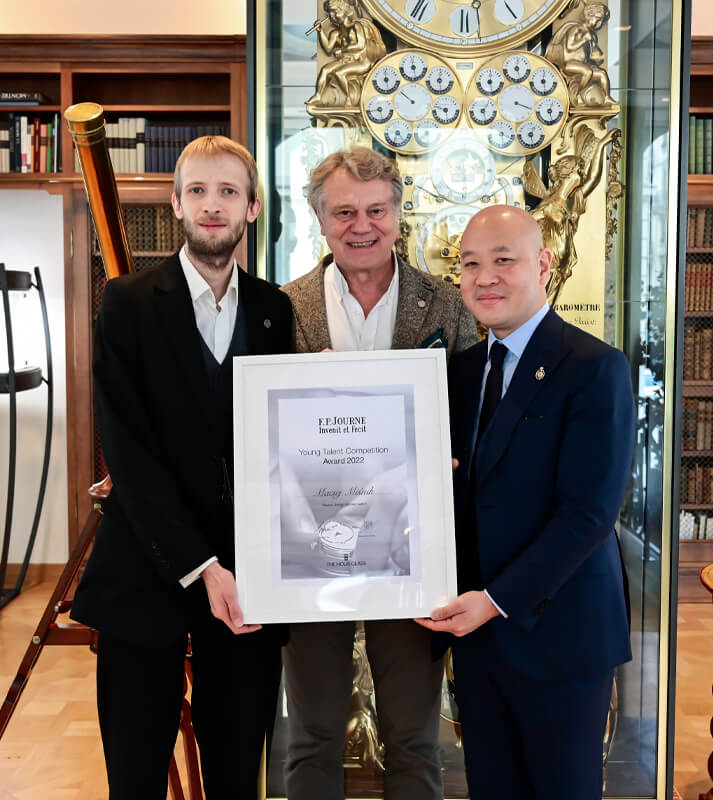 Geneva, November 11th, 2022 – Awarding to the winner: Maciej Miśnik, Poland, Marine design pocket watch with tourbillon and pivoted detent escapement.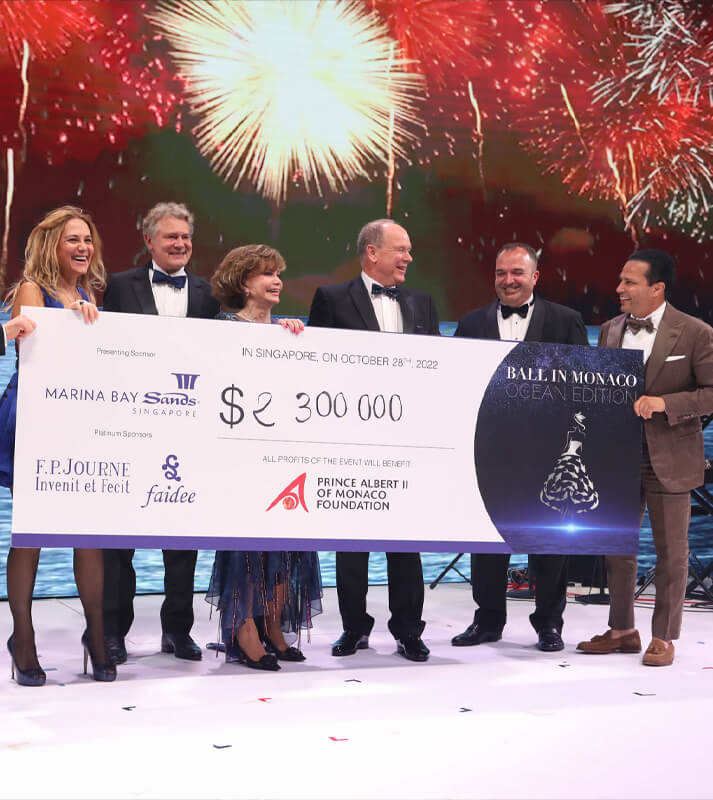 Singapore, October 28th, 2022 – Unique piece auctioned for the benefit of the Prince Albert II of Monaco Foundation and sold for the exceptional amount of SG$ 1,480,000 during the "Ball in Monaco" in Singapore.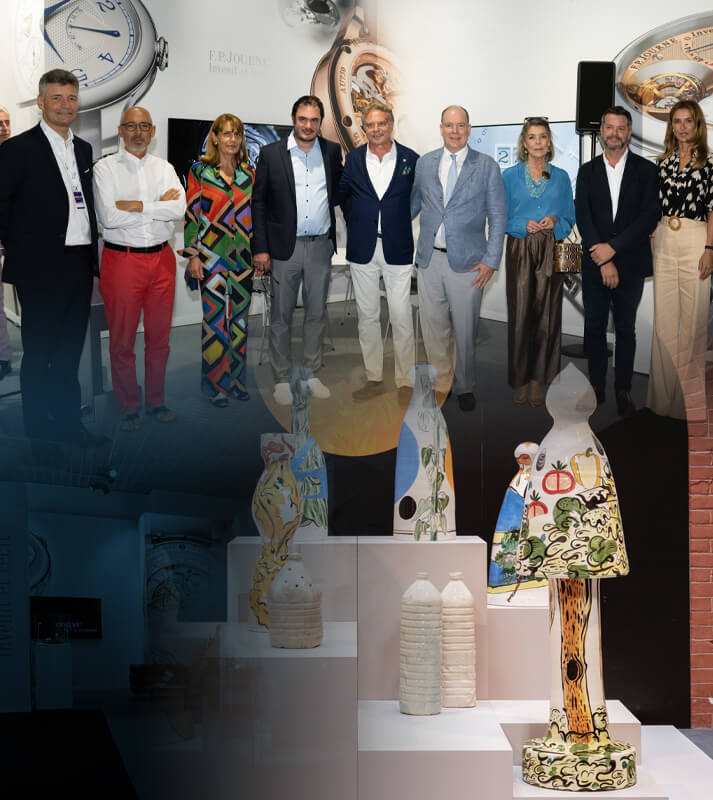 Monaco, July 13th, 2022 – It was awarded to Florentine & Alexandre Lamarche-Ovize, represented by the Laurent Godin Gallery, for their ceramic dolls.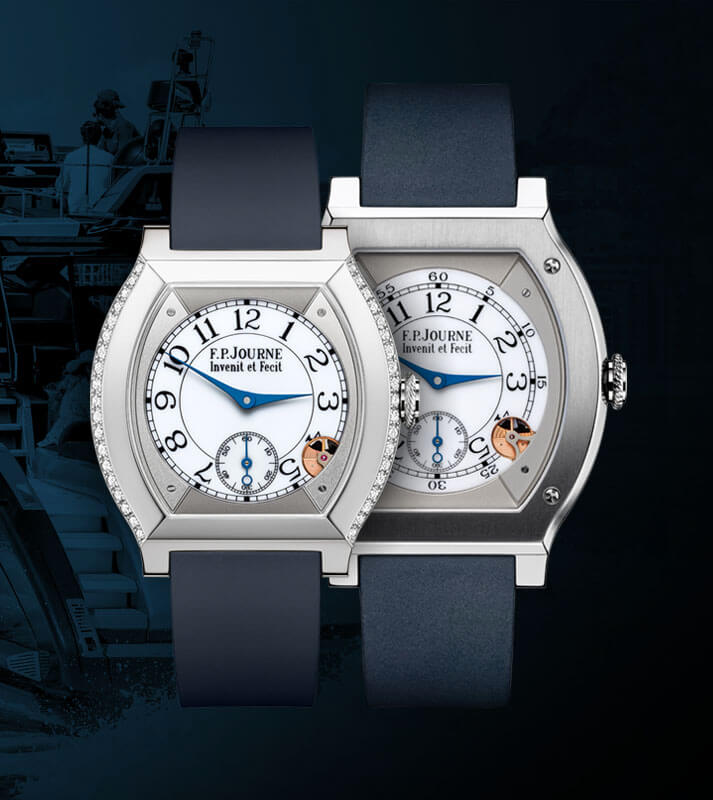 Monaco, July 1st to 3rd, 2022 – Celebrating the 180th anniversary of Riva as well as the 60th anniversary of the emblematic Aquarama runabout, F.P.Journe took the legendary route of this nautical race between Monaco and St-Tropez.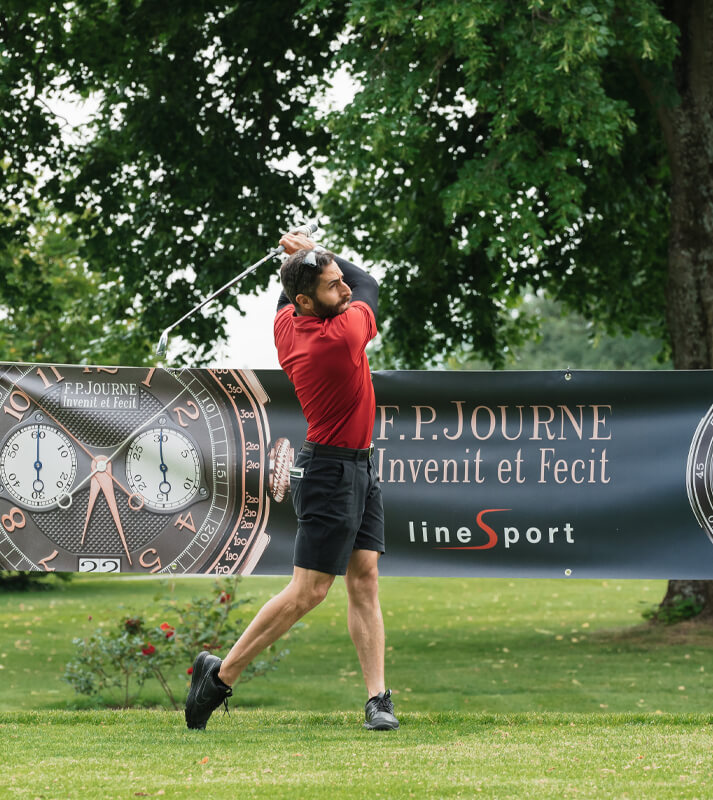 May 22nd, 2022 – F.P.Journe organized its ninth Golf Cup at the prestigious Geneva Golf Club with the Greensome Stableford type of play.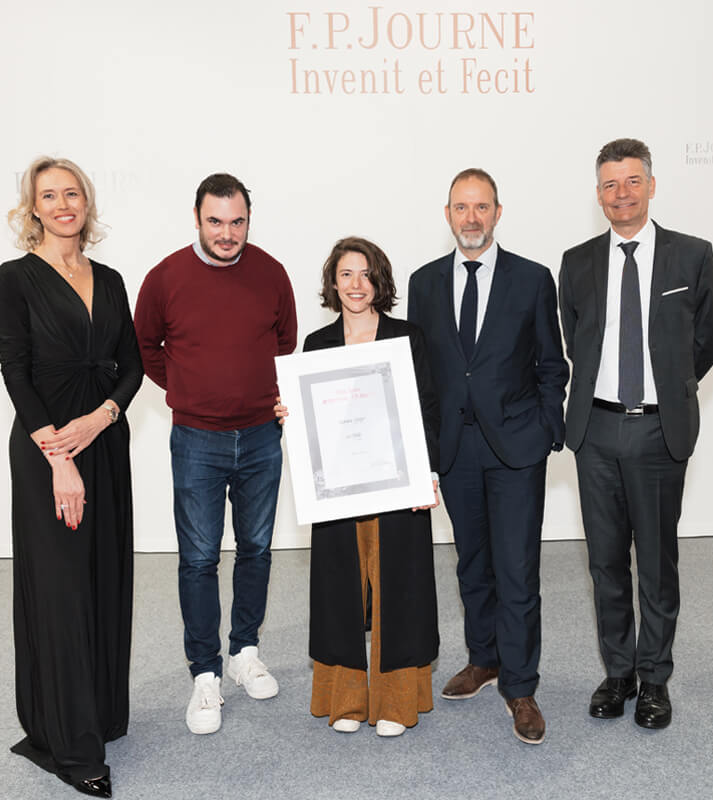 Geneva, March 3rd, 2022 – The Prix Solo artgenève - F.P.Journe 2022 was awarded to the Urs Meile Gallery, for the Solo Show of Rebekka Steiger, with a special mention to the Pace Gallery for the Solo Show of Lucas Samaras.