Vagabondage I

Calibre V.I
V. I – Jumping Hours
Limited serie:
69 pieces in Platinum
Finishing

V. I – Jumping Hours
Limited serie:
69 pieces in Platinum
Technical Specifications
---
At the heart of the movement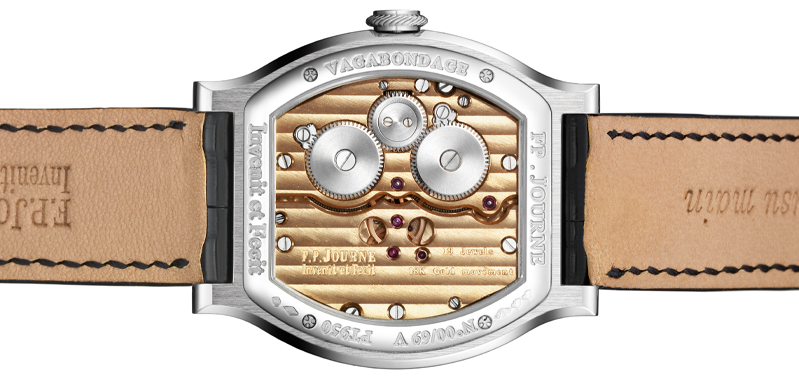 Technical description
No description available

V. I – Jumping Hours
Limited serie:
10 pieces set with baguette diamonds
Technical Specifications
---
At the heart of the movement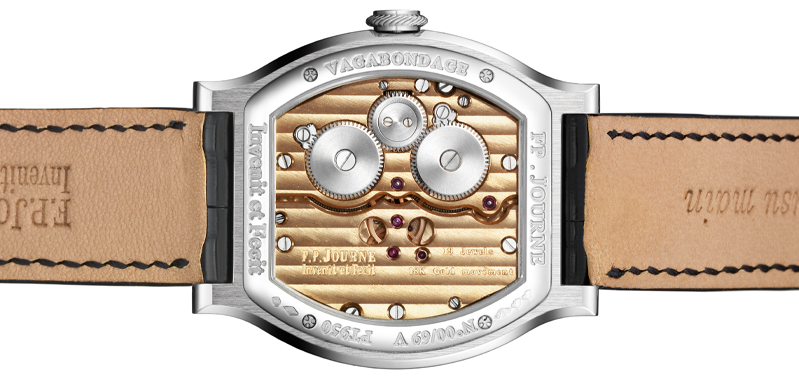 Technical description
No description available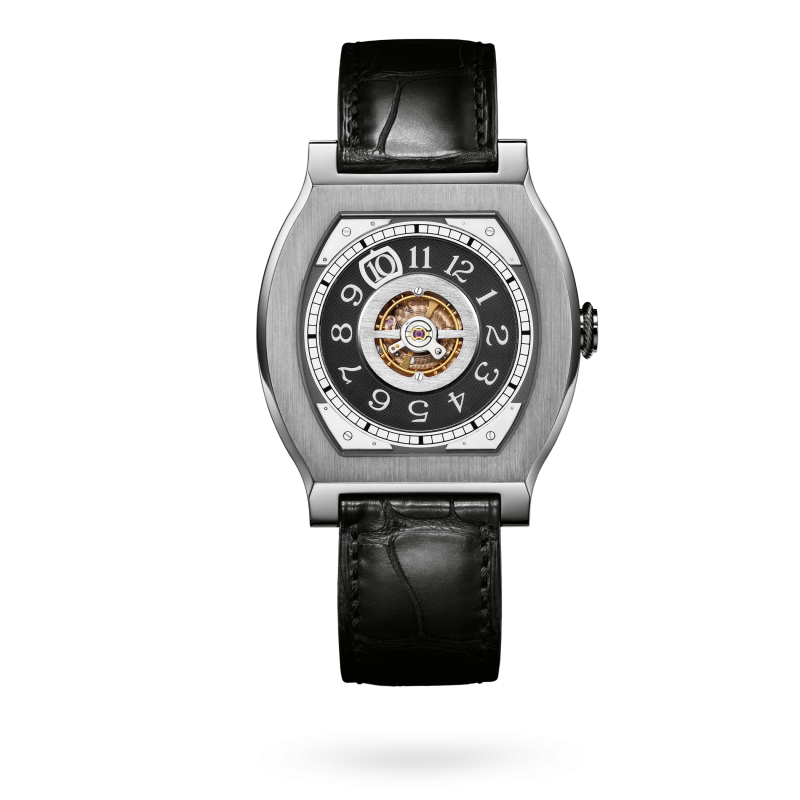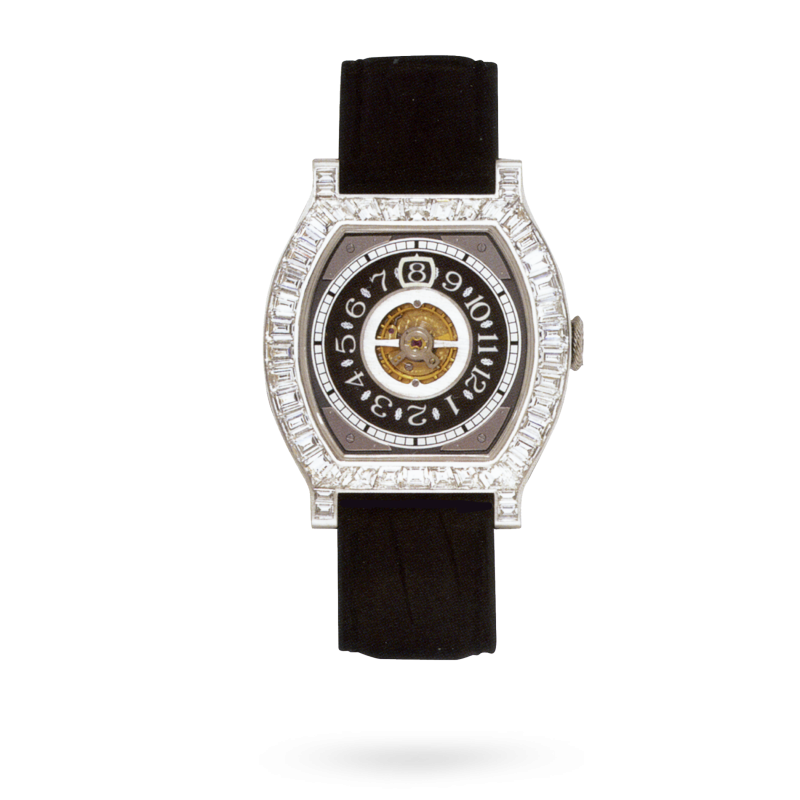 About
This model was produced between 2005 and 2006
Limited Series numbered 1 to 69

The Vagabondage I was produced between 2005 and 2006 in a Limited Edition of 69 pieces in Platinum, and 10 additional pieces set with baguette diamonds. It features a Platinum case in "Tortue plate" shape (flat turtle) (model registered) and a movement shaped to case in 18K rose Gold.

This model is called Vagabondage because of its wandering system of digital time display and the different case shape to F.P.Journe traditional round case.

F.P. Journe has created the Vagabondage I Limited Series with a Flat Tortue shaped Platinum case after having crafted 3 pieces in white gold, yellow gold and 6N gold, without signature on the dial and with brass movement for the 30th Anniversary of Antiquorum in 2004, profits going to the ICM Foundation.

Technical Specifications
---
At the heart of the movement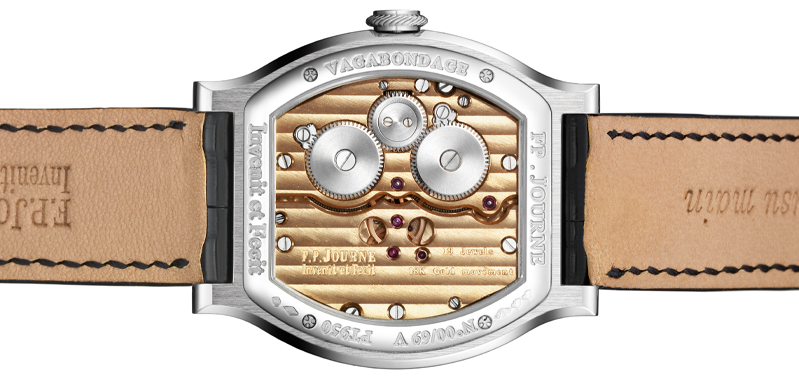 Technical description
No description available